How To Sell My House And Buy Another
When to Sell My House... How to Sell My House ...Who To Sell My House
Here in Charlotte, if you've lived there more than a few years, odds are you've gained some equity and - if you are reading here, you are at least considering a move up.The question(s) we hear every day, fall into two broad categories: HOW TO SELL and WHEN TO SELL Click on photo to get free online valuation of your home ==>>WHEN Questions: the big one, "Should I sell this year or wait another year, or three? When is the Best time to sell? We'll start with the 2nd first, and make one presumption. You are definitely going to move, for some reason or reasons, in the next 3 years.
So then why 2019? The first is that its a strong Sellers market in most of Charlotte. Some areas are sizziling, others somewhat softer, but it is a good market to sell in because the economy is strong, and interest rates are relatively low. 2020? 2021? The market may be similar, or maybe not. In this case its the devil you know... selling now, versus the unknown of years ahead.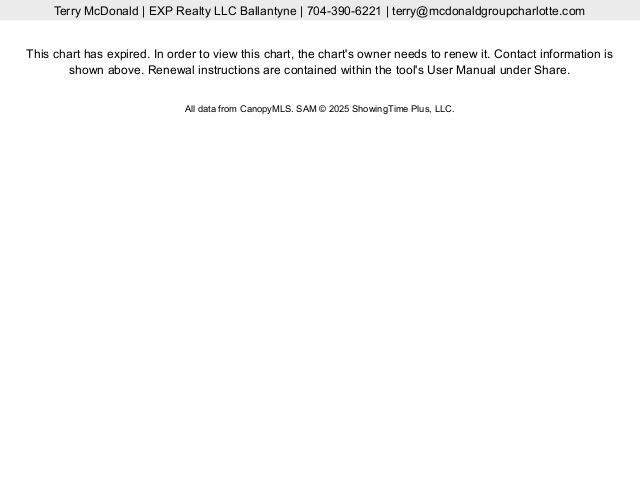 The Charlotte area has had very strong appreciation the last 5 years, the chart above compares three zip codes to the Charlotte average. If it continues to appreciate, for example with a good economy, then the gap grows and it gets harder to buy your Step Up house, or your dream house. Does that make sense? Yes your home would sell for more in three years, but the next level would sell for more too, and the gap between is larger 3 years hence... and that difference in price??? That is the size of your mortgage increase. So yes, now is better.As to the month to put your home on the market, April is statistically the best, (NAR) but May and June are great too.
HOW to best sell my home
You may be considering a For Sale By Owner? Why not, I succesfully sold my own home on 3 separate occasions, before I was a Realtor. But remember, I was a builder, so my homes had cool features; features that in my case, families loved. For Sale By Owner, or FSBO, is appealing if you are in one of the very hot hot hoods, or you have a hot house, or both. After that, it is a lot harder than it looks, and most are placed with a Realtor. I'd be happy to help you sell it on your own, or if you've reached the end of your rope, list the home
This next discussion assumes you'd like to sell for the highest price possible, in the shortest time possible, with the least headaches. More specifically, the highest net possible. What about the OfferPad and Zillow? Won't they make me offers online? Sight unseen? or Do I want to go the traditional route and use an agent... hmmm, do I want a sole individual agent? Or do I want one of the Mega Agents "Guaranteeing to Buy my home" if they can't sell.... or a brokerage in between. All three have pros and cons, not to mention variable outcomes.OfferPad and Zillow make offers quickly- online, but they do come and check the house out! So they are convenient, and fast. Offerpad so far seems the more competitive, but both companies, we call them I-Buyers, take the typical 6% commission and add another 3-8% for what one calls a "convenience fee" the other calls a risk fee- they are fees over and above typical commissions to compensate for taking the home into inventory, making a few improvements, and then re-selling. Easy? Yes. Convenient- no showings, Yes, Expensive? They can be.
What about the guarantee to buy the home? The do guarantee it, but at what price? Theirs are typically the lowest offers. For all these options, it is the net to you, and timeframe that are most important.
WHO To best sell my home
Well I'm glad you asked! The McDonald Group at eXp offers a tech-enabled home sale, that broadcasts your HD photographed home across the internet, to first home buyers, move up buyers, relocating buyers, international buyers- buyers around the US and around the world. No one offers more exposure- but perhaps better yet? We us the social sciences to determine your most likely buyers, and then use our advanced marketing skills/websites and Facebook to put your house for sale out front to the eyeballs that matter.
Should I find the house I want to buy Before I put my home on the market? This is often the safest bet because so many homes will sell quickly with our systems and marketing. If financially able, then this is an excellent alternative. Find the house, go under contract, and get yours on the market quickly. You can be sitting in your new home in just a few months. You can move, and stay in your school district too. Below are home searches by popular schools
Charlotte Home Searches*
Selwyn Elementary Homes for Sale
Myers Park High School Homes
Providence High School Homes
Ardrey Kell High School Homes You can go inside any search, and change the school to your choice. Or search by zipcode, community, or price or all the above.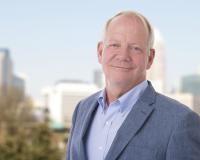 Author:
Terry McDonald
Phone:
704-390-6221
Dated:
April 30th 2019
Views:
398
About Terry: My Relocation Story I came to Charlotte, from Hoboken, NJ, just outside the NYC area with a wife ...